The U.S. job market has drastically changed in the last decade. We've gone from a 10% unemployment rate in October of 2009 to a 3.6% unemployment rate in April of 2019. With more jobs than people to fill them, businesses are struggling to hire. In fact, 36% of small businesses couldn't fill their open positions as of June of 2018.
Now that it's a candidate's job market, it's time for recruiters and HR departments to change the way they approach hiring. If your business isn't creating a positive, streamlined, and modern experience for candidates, you will miss out on quality hires.
In order to attract the best candidates, you need to reinvent your hiring strategy and ditch outdated recruiting practices. That's why we created a list of the top 5 recruiting strategies that need to go—and what you should replace them with.
1.Cold Emailing
Cold emailing is one of the most outdated recruiting practices you can use. Emails have a low average open rate of 20% and a response rate of a mere 6%. In today's job market, when professionals regularly receive unsolicited communications, they are even less likely to open your emails.
Instead of sending cold emails, ask your business's employees to refer and connect you with prospective candidates. Candidates are more likely to respond after a personal introduction.
2. Focusing On GPA
When businesses evaluate younger members of the workforce, they often look at their GPAs. In 2013, 67% of companies reported that they screen candidates this way. However, GPAs don't measure professional experience and aren't accurate indicators of professional success.
Instead of focusing on candidate GPAs, review critical candidate skills, such as written, oral, organizational, and any other role-specific skills your open job calls for.
3. Geographically Restricted Candidate Searches
In today's cosmopolitan business environment, geographically restricted searches are one of the most egregious outdated recruiting practices. A majority of recruiters (67%) say their biggest challenge is a lack of skilled, high-quality candidates. Searching for candidates only located within your geographic area drastically limits your search—especially if you're looking for higher-level employees.
Unless your business is on a tight budget, you should be searching for candidates across the country. Video calls and Skype have made it easier to reach these long-distance candidates.
4. One-Way Conversations
Eighty-three percent of professionals say a negative interview experience can change their minds about a role or company they once liked. Interviews can feel like trials to employees—so be sure to avoid suffocating atmospheres, rude or pertinent questions, or intimidating two-on-one setups.
Instead of providing an unnerving experience, give your interviewees a chance to respond, engage in conversation, and ask questions. Smiles don't hurt, either.
5. Scripted Conversations
The majority (90%) of millennials, who are the largest generation in the U.S. labor force, say brand authenticity is important. They feel the same about the companies they work for, too. Scripts can make an interviewer seem inauthentic and a company seem robotic—the opposite of what millennials want to experience at work.
Instead of using a script, try to make candidate conversations as real as possible. Go off script, be yourself, and have fun getting to know another professional.
Overview
Many outdated recruiting practices are designated as such because of today's new workplace standards of authenticity and positivity. In general, your business should be systematically humanizing the recruiting process to catch up with modern candidate wants and needs.
Ditching outdated recruiting practices, from cold emailing to scripts, will improve your candidate experience, widen your candidate pool, and help you fill your empty roles with high-quality talent.
If you're looking for more advice on effective recruiting practices and strategies, don't miss this upcoming webinar – How to Win the War For Talent: Actionable Strategies to Attract and Retain Top Talent at Your Business.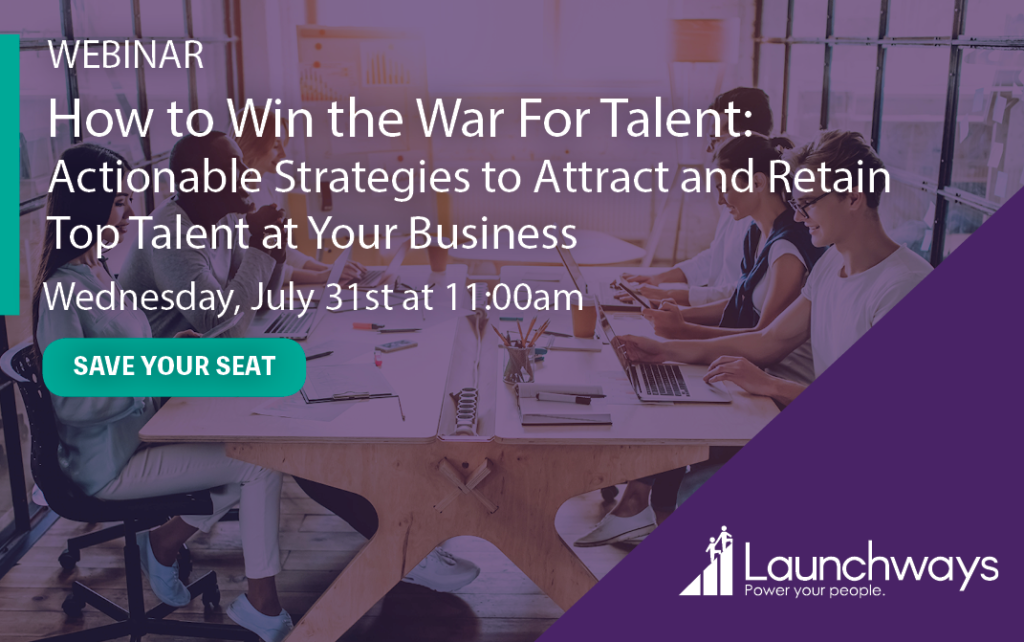 About the Author
Tim Schumm is the founder/CEO of Lucas James Talent Partners. Lucas James Talent Partners provides small and medium-sized businesses with a high-quality, cost-effective, and flexible talent acquisition solution through RPO (recruitment process outsourcing). Please visit https://lucasjamestalent.com/ to learn more.